The only Insurance Brokers company in Baltics holding "Coverholder at Lloyd's" status and delivering exclusive liability insurance solutions for managers and entities.
Experience Illustrated by Facts
Arvydas Sabonis
Arvydas Sabonis, President of Lithuanian Basketball Federation
"Colemont" is a reliable partner who professionally insured and settled some complicated injury cases. We are pleased with their financial support in talent programmes for Lithuanian youth basketball players.
Gintautas Mažeika
Gintautas Mažeika, Managing Partner Mažeika ir partneriai, UAB
``Colemont`` stands out in terms of their western approach and creativity in solving non-standard insurance issues. The overall understanding of business risks and presentation of the innovative solutions determine customer and partners trust in the company.

Eglė Audronė Zulanienė
Eglė Audronė Zulanienė, UAB "Nacionalinė farmacijos grupė" Chairman of the Board
We value "Colemont" for their competence and exclusive insurance solutions, especially in the field of Director's Liability and General Liability Insurance.
Giedrius Čiurinskas
Managing Director
Mob.: +370 686 18769
giedrius.ciurinskas{at}colemont.lt
Jonas Osinskis
Regional Manager
Mob: +370 686 13907
jonas.osinskis{at}colemont.lt
Raimondas Kundra
Sales Director
Mob: +370 682 49268
raimondas.kundra{at}colemont.lt
Karolis Blavaščiūnas
Deputy Managing Director
Mob: +370 610 00098
karolis.blavasciunas{at}colemont.lt
Jolanta Mockaitienė
Deputy Regional Manager
Mob: +370 614 00433
jolanta.mockaitiene{at}colemont.lt
Laurentas Mekionis
Lloyd's Development Director
Mob: +370 636 31596
laurentas.mekionis{at}colemont.lt
Mantas Rulinskas
Specialty Risk Manager
Mob: +370 698 30414
mantas.rulinskas{at}colemont.lt
Valdas Seliukas
Chief Insurance Broker
Mob: +370 682 26526
valdas.seliukas{at}colemont.lt
Marius Gaidamavičius
Underwriting manager
marius.gaidamavicius{at}colemont.lt
Jonė Bagvilė
Project Manager
Mob: +370 682 40420
jone.bagvile{at}colemont.lt
Darius Vaičiulis
Business Risk Manager
Mob: +370 694 61196
darius.vaiciulis{at}colemont.lt
Vilma Magylienė
Assistant to Managing Director
vilma.magyliene{at}colemont.lt
Jūratė Venskūnaitė
Chief Accountant
Mob.: +370 650 20 242
jurate.venskunaite{at}colemont.lt
Kristina Griūnienė
Senior Administrator
kristina.griuniene{at}colemont.lt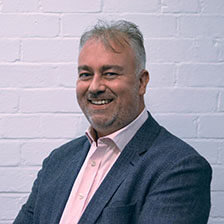 simon.hogg{at}colemont.lt